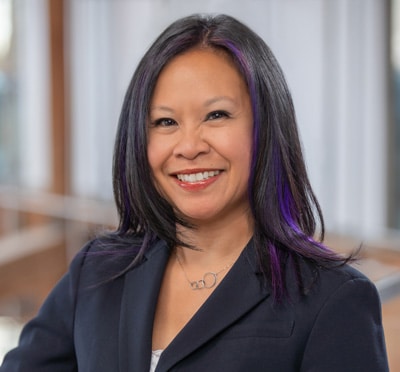 (415) 766-3592
(415) 840-9435
Cat Cabalo is a partner with the firm and is based in the San Francisco office. Her practice is focused on disability rights. She has handled a variety of federal and state cases in California and Washington state, seeing several through trial and appeal, including in the Ninth Circuit Court of Appeals and the Washington State Supreme Court.
Cat and her co-counsel made legal history in Nevarez v. Forty Niners Football Company, a certified class action in the U.S. District Court for the Northern District of California on behalf of approximately 5,000 class members with mobility disabilities who were denied equal access to Levi's Stadium, which was opened to the public in 2014. In Nevarez, Cat and her team secured a settlement that includes the remediation of over 2,600 access barriers at the stadium, its parking lots, and pedestrian rights of way serving the stadium; and a $24 million damages fund, one of the largest class damages funds ever achieved in a disability access case of its kind.
Cat and her co-counsel also secured one of the largest arbitration awards ever to a blind passenger for repeated violations of the Americans with Disabilities Act (ADA) by Uber drivers who refused to allow the passenger's service dog to ride with her.
Devoting over a decade of her practice to the area of disability rights, Cat has successfully litigated and resolved cases against Hilton Worldwide, Starbucks, Bank of America, Starwood Hotels and Resorts, McDonald's, Target, and numerous other large corporations. Throughout Northern California, she has worked with several colleges to ensure their campuses and programs are accessible to students with disabilities and with various cities to ensure their sidewalks are accessible to people who use mobility aids. Her most recent accomplishments include providing equal opportunities for mobility-disabled athletes to access recreational facilities such as golf courses.
Cat is on the Northern California Super Lawyers list and was named a Rising Star by Northern California Super Lawyers and Washington Law and Politics Magazine. Cat graduated, cum laude, with Phi Beta Kappa honors from the University of Puget Sound in Tacoma, Washington. She is a 2001 graduate of the University of Washington School of Law and was named a member of the Order of Barristers. Upon graduating from law school, Cat had the honor of clerking for Justice Mario R. Ramil of the Hawaii Supreme Court.
In addition to actively participating in several national bar associations, including the Disability Rights Bar Association and the American Association for Justice, she presently serves on the Board of the Alameda-Contra Costa Trial Lawyers' Association (ACCTLA) as a Past President. Cat also prioritizes and enjoys philanthropic work for several local nonprofits important to her, including the SF-Marin Food Bank, Breast Cancer Emergency Fund, and the Bay Area Urban Debate League. She is also an avid cyclist and enjoys participating with her cycling team in AIDS/LifeCycle, a 7-day bike ride from San Francisco to Los Angeles to raise money and awareness in the fight against HIV/AIDS.